< /p>
Name: John De Boer
Hometown: Dayton Ohio
Resides: Sidney Ohio
Instrument: Keyboard and Flute
Job: Professional Musician
Also a member of: Sweet Thunder, solo work
(Spirit of Thunder)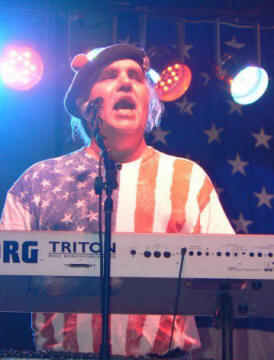 John De Boer has been a professional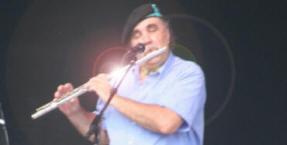 musician for over 20 years. A multi-talented composer and entertainer, John has been performing on stage and national television since he was four years old. He holds a degree in fine arts and is a certified music teacher. Still, John mostly plays "by ear", believing that music theory and sheet music are a mere guide, a "road map" to assist a person in finding the music which resides inside of each of our souls. Music is not just something that he does… music is everything that he is.
John De Boer has played with or fronted for many well known artists such as Chubby Checker, The Crystals, Martha Reeves and the Vandellas, Mitch Ryder and the Detroit Wheels, Henry Lee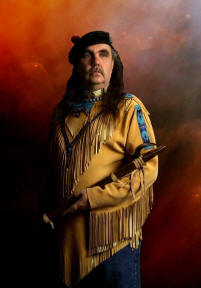 Summer, Johnny Paycheck, Lou Christie, Billy Joe Royal, John Anderson, Merle Haggard, and many more.
John's original flute songs are composed and inspired while playing in natural surroundings by waterfalls or a river. The Native American flute sings and echoes in the valleys while the birds whisper melodies in the wind as the magic flutes plays. The inclusion of these types of sonic backgrounds on his latest release "Flute Songs for a Blue Moon" and "In the Spirit" (available exclusively through Oyate Music Group Recordings) is a testament to these inspirations, taking the listener on a journey of magical explorations with the Native American Flute. John De Boer's music is played from his heart, and when you hear his songs you can tell they were born from deep within his soul.
John De Boer

http://www.myspace.com/johndeboer
http://www.skydancerdesigns.com
http://www.soundclick.com/johndeboer
http://www.sonicgarden.com/artists/john_de_boer
http://www.worldflutes.org/instructors.html
http://www.snowwowl.com/naartmusicdeboer1.html
http://www.creatorsweb..com/johndeboer.htm
http://www.angelfire.com/music5/flutecircle/
http://cdbaby.com/cd/johndeboer2
http://blog.myspace.com/index.cfm?fuseaction=blog.ListAll&friendID=90009130http://cdbaby.com/cd/johndeboer
http://cdbaby.com/cd/johndeboer3