< /p>
Name: Mark A. Fraze
Hometown: Dayton Ohio
Resides: Tucson Arizona
Children: Alan Erin & Michelle
Instrument: Bass guitar, Guitar & Vocals
Favorite Artist: Beatles, Todd Rundgren & Lyle Lovett
Job: Usually musically related, musician, audio engineer, producer, entrepreneur
Favorite Memory: One of my favorite music memories was our group's first paying job. We were hired to perform on the front porch of a neighbor's home for their daughter's birthday party. Earlier that evening, we also performed at a friend's party. We packed up our equipment in my brother's car after our first engagement and moved to the new venue. It started to thunderstorm. As our performance began, we also considered quitting, being afraid of electrocution. This problem was soon resolved. We were loud and as more rowdy drunken teenagers arrived at the party, the neighbors complained, the police came, shutdown the party and our first job was over in less than 15 minutes.
Also a member of: The Fries Band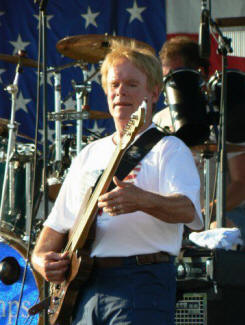 Born in Dayton Ohio, Mark Fraze's first foray into the music world began with a violin at age 9. Following violin Mark studied the piano and by 13 was also playing bass guitar. It was this instrument that would launch the real beginning of his musical career.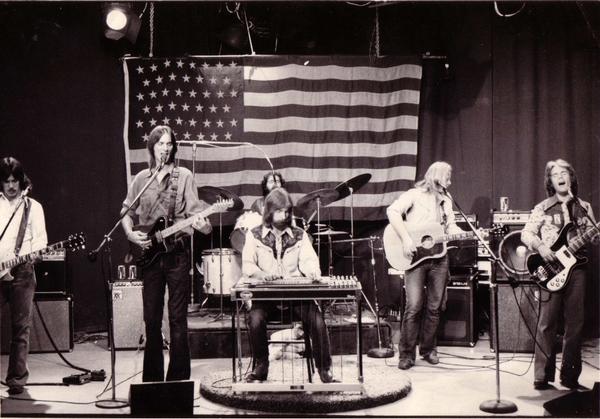 In 1963 Fraze and friends formed his first band "The Explicits". The purpose was to play a talent show lip-synching The Beatles. They never played the show but in 1965 this group became "The Stumps".
Gaining the attention of popular Dayton DJ, Bob Holiday, they signed their first management contract. Holiday brought a new professionalism to the group. Taking over their image, he altered their song list and selection, methods of practice, dress code and perfected their showmanship. As local favorites, the band became well known musicians playing concerts and dances in the tri-state area.
1966 was their first venture into the recording industry and in 1967 The Stumps released their first record, "Think of the Good Times". This success provided the opportunity to tour the US with "Buffalo Springfield" and "The Five Americans". The "summer of love" brought changes in musical styles and The Stumps followed the psychedelic music scene. Later that summer the group joined and toured with Dick Clark's "Happening 67 Show".
When the tour ended, Holiday left the group and Ohio to pursue other radio interests in Arizona. The Stumps continued performing until 1972. At that time, all still following their love of music, they parted ways. Eager for a change, Fraze moved to Atlanta, Georgia where he joined "Roadapple",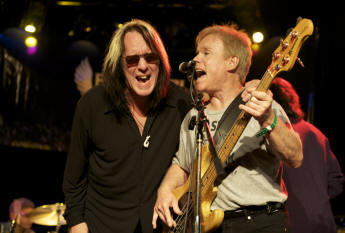 and edgy rock band that toured the south for 4 years.
Once again ready for something new, in 1976, Mark moved to Arizona and formed a country swing band, "Loose Boots". Wanting to return to the recording studio, Mark built his first recording studio in Dayton, Ohio. The band briefly relocated there to record their self-titled album, "Loose Boots", an album that is still being played in the West today.
While Mark was developing his musical career in AZ, his brother Terry was producing various video productions in California. Once again Mark relocated, this time to Los Angeles, where he and his brother corroborated on a new project, the western movie, "Shame, Shame on the Bixby Boys". Terry was executive producer and Mark was musical director for the soundtrack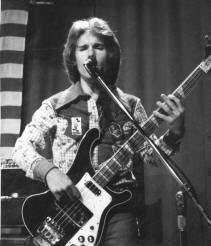 Back to AZ and always looking for a new interest in the music business, Mark became the audio engineer at KUAT AM/FM/TV in Tucson and opened a record store, "Doc Holiday's". The name Doc Holidays was inspired by his old friend and mentor who he lost in an untimely automobile accident.
Mark returned to his musical roots in Dayton in 1979 to pursue his next great project. Hoping to provide his hometown with a state of the art recording facility for local artists he built his latest studio, Refraze Recording Studio. This exciting challenge provided new and diverse opportunities. The studio recorded Billboard hits throughout the 80's.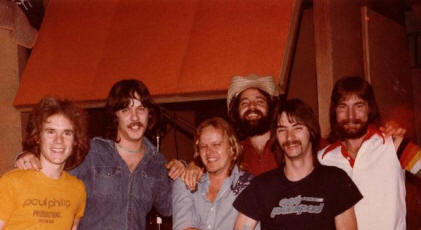 Fraze later teamed up with Tatone Productions and were recognized by the city of Dayton for their Hometown Christmas projects that raised money to benefit the Miami Valley food bank. Throughout this period, Mark continued to perform locally with additional musician friends and called their group "Cling."
After nearly 10 years in Dayton, Fraze missed the weather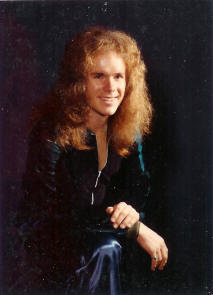 and the "cowboy" lifestyle of AZ and returned with his wife and 3 children.
Mark continues to play special events with fellow musicians. His latest interest will seem to bring him full circle and back home, when the original Stumps reunite to perform at the Fraze Pavilion, an outdoor amphitheater in Dayton, Ohio.
Mark and his wife reside in AZ but frequent Dayton to visit family and friends and to continue keeping in touch with his old musical roots.
Mark Fraze

Shame, Shame On The Bixby Boys View Here
Refraze Recording Studio View Here
Loose Boots View Here