< /p
Name: Tom Davis
Hometown: Dayton Ohio
Resides: Bellbrook Ohio
Instrument: Drums
Favorite Artist: The Beatles
Job: District Groundskeeper, Centerville City Schools
Favorite Music Memory: playing music for the kids in the farming communities of northwest Ohio
I rushed home from elementary school. "Mom, Dad, I want to play the cello!". My Mom smiled and Dad said, "Son I think you need to keep looking." That first demonstration at school was string instruments but the following week was brass instruments and drums. I picked drums, Dad said o.k. and I started taking drum lessons. I played in the Oakview Elementary School band and sang in the chorus. I must thank Kay Riordon, my chorus teacher for teaching me to hear and sing harmonies.
I met Mark in a shop class at Barnes Junior High. I was still playing in the school band. Mark, Ronnie Mo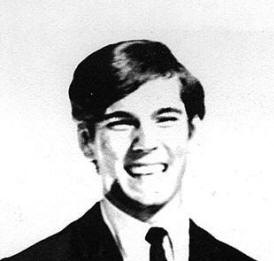 ore, Ray Bertschy, and I decided to pantomime a Beatles song at a school talent show our eight grade year. We needed props so Mark bought a red bass guitar and Ray bought a red six string guitar. Ronnie already owned a guitar and I had a small drum set. We started practicing at Ray's house and quickly learned that to pantomime a song we had to learn the song. We never did the talent show but we kept practicing and got hooked the first time we played three-chord surf tunes in front of an audience.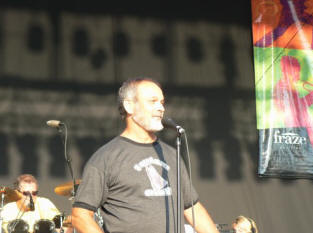 I've always lived in the Dayton area. I grew up in Kettering and now call Bellbrook home. I have three grown kids and two grandchildren. When time allows I like kayaking on a calm lake with my wife.
Playing music requires sacrifice and discipline. In the old days we practiced three times a week and the only excuse for not showing was your own death. I gave up track and gymnastics, going to games, school dances and many other things most of us enjoyed in high school to play music every Friday and Saturday night. If I could go back I'd do it again.
Tom Davis