<![if !vml]>

<![endif]>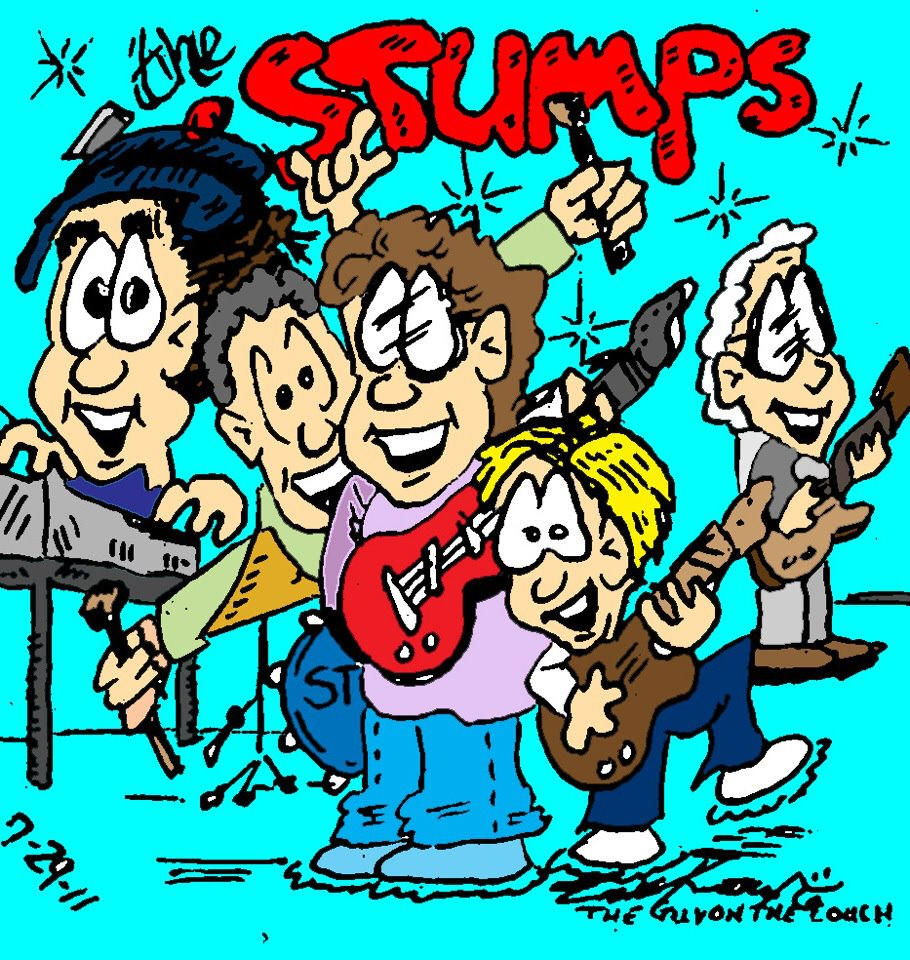 Back by popular demand, "The Stumps"
---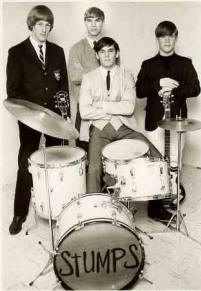 The 60's Dayton rock group originally got together to play Beatles songs for a talent contest in 1963. They didn't perform in that show but actually formed a real band and "The Stumps" was born.
---
During the sixties, "The Stumps" was one of Dayton's most popular groups. They opened for many of the popular "hit-makers" including The Young Rascals, The Cyrkle, Sam the Sham and the Pharaohs, Wayne Fontana and the Mindbenders, The McCoys, The Outsiders, Mitch Ryder and the Detroit Wheels, Steppenwolf, B. J. Thomas,

Archie Bell & the Drells, and the Cryin' Shames. They also toured with the Buffalo Springfield and The Five Americans plus appeared on the Dick Clark "Happening '67" tour.
---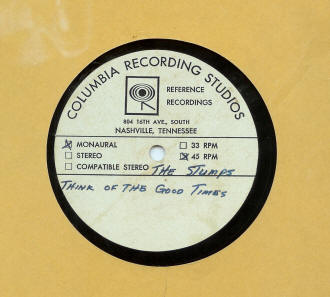 The band's manager, Bob Holliday, was a local disc jockey and program manager for WONE and WING. He negotiated their record contract and a summer tour in 1967 with the Buffalo Springfield, (For What it's Worth) and The Five Americans, (Western Union.). The popular tour included concerts throughout the Southwest and eventually landed "The Stumps" in Tucson, AZ where they joined up with the Dick Clark Happening '67 Tour.
---
In early 2008, "The Stumps" were invited to reunite at the Kettering Fairmont West High School 40th reunion. Subsequent invitations to play at The Fraze Pavilion and Kettering's Holiday at Home festival were granted and The Stumps did not disappoint!
---
The reunited group consists of original members, Mark Fraze (Bass Guitar and Vocals; resides in Arizona), Jim Daily (Guitar and Vocals) along with musicians Kenny Collins (Guitar and Vocals) and John Deboer (Keyboards, Flute and Vocals).
Alumni members who join the group when possible include: Tom Davis (Percussion and Vocals; resides in Ohio), Mike Chafee (Vocals; resides in Florida ), Jim Wagner (Percussion and Vocals; Resides in Arizona) and Steve Common (Guitar; resides in Texas).
---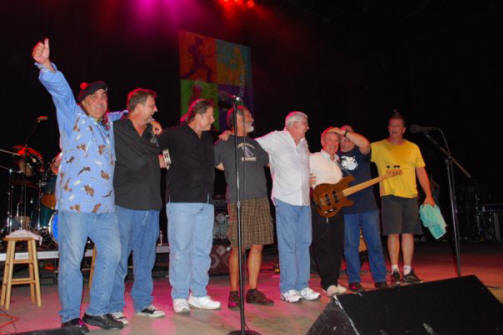 "The Stumps" performed for more than a decade in Dayton and the surrounding areas, beginning in the early 60's and into the 70's having become a conduit for generations of musicians. Through the years, more than forty different musicians performed in the group many of whom currently perform in Dayton's music scene today.
---
The Stumps current play list includes the best of the best of the 60's along with a sampling of 70's favorites.
---